Optical Glass Discs for Encoders
Glass Discs are the essential part of displacement measurement devices – rotary and angle encoders.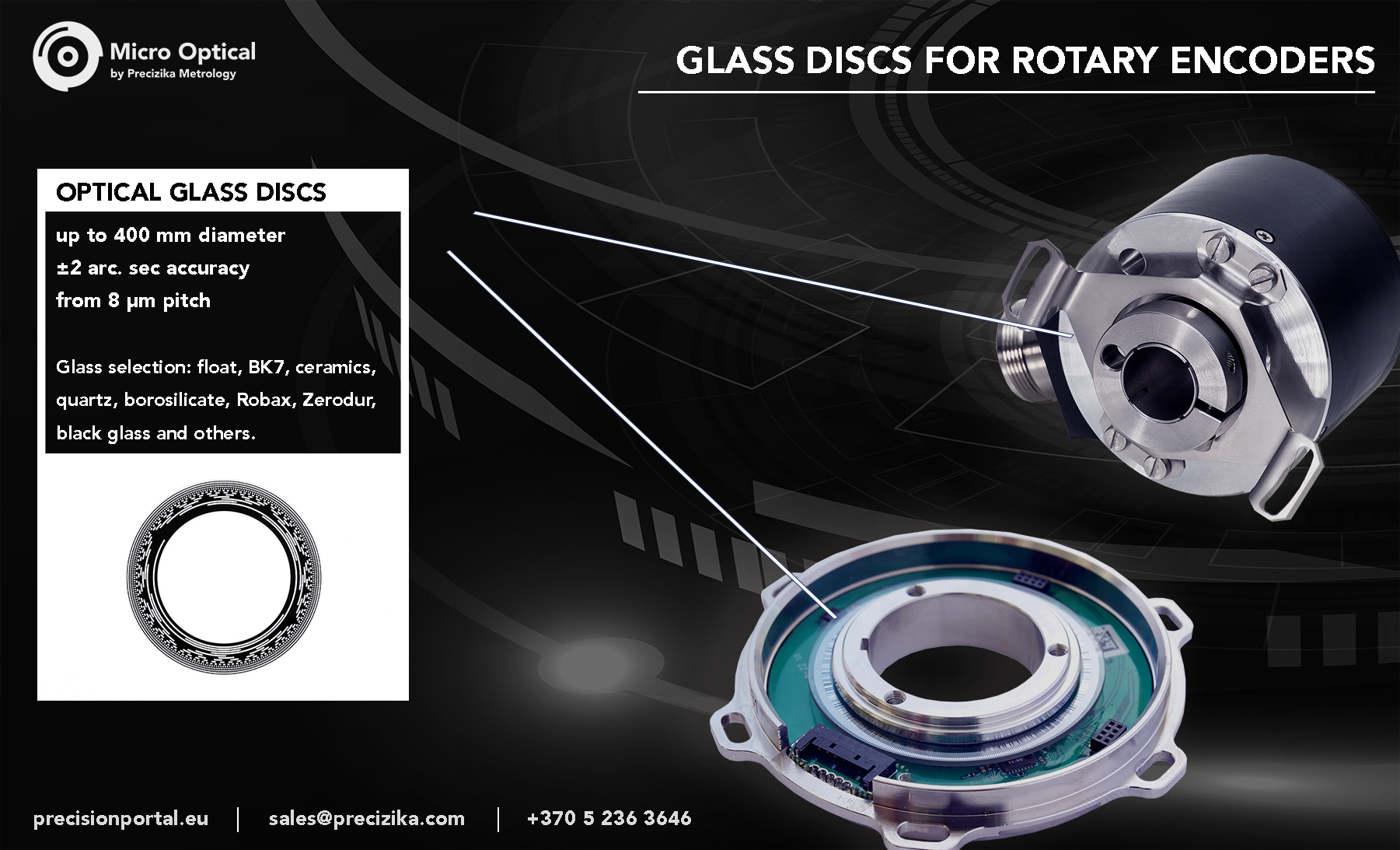 Already for 60 years our company is giving our customers competitive advantage by providing state of the art customer-specific micro-optical solutions, glass discs is one of our strengths. Our process flexibility allow us to make orders from small to large quantities for any specific customer request. Depending on selected glass, discs are available in up to 400 mm diameters and a variety of pattern specifications depending on the requirements. We have supplied glass discs to different industries including medical equipment, factory automation, radars, encoders, military and defense, etc. If any of this seems interesting, please do not hesitate to get in contact with us or just order a free sample!
Order Your Free Sample!