Custom Solutions for Linear Motors and Precision Stages
Linear motors and precision stages are essential components in various industrial applications, such as semiconductor manufacturing, robotics, aerospace, and medical equipment. These machines require high-precision and reliable motion control to perform accurate and repeatable movements. To achieve this level of precision, engineers often incorporate encoders, steel tape, and optical glass solutions in their designs.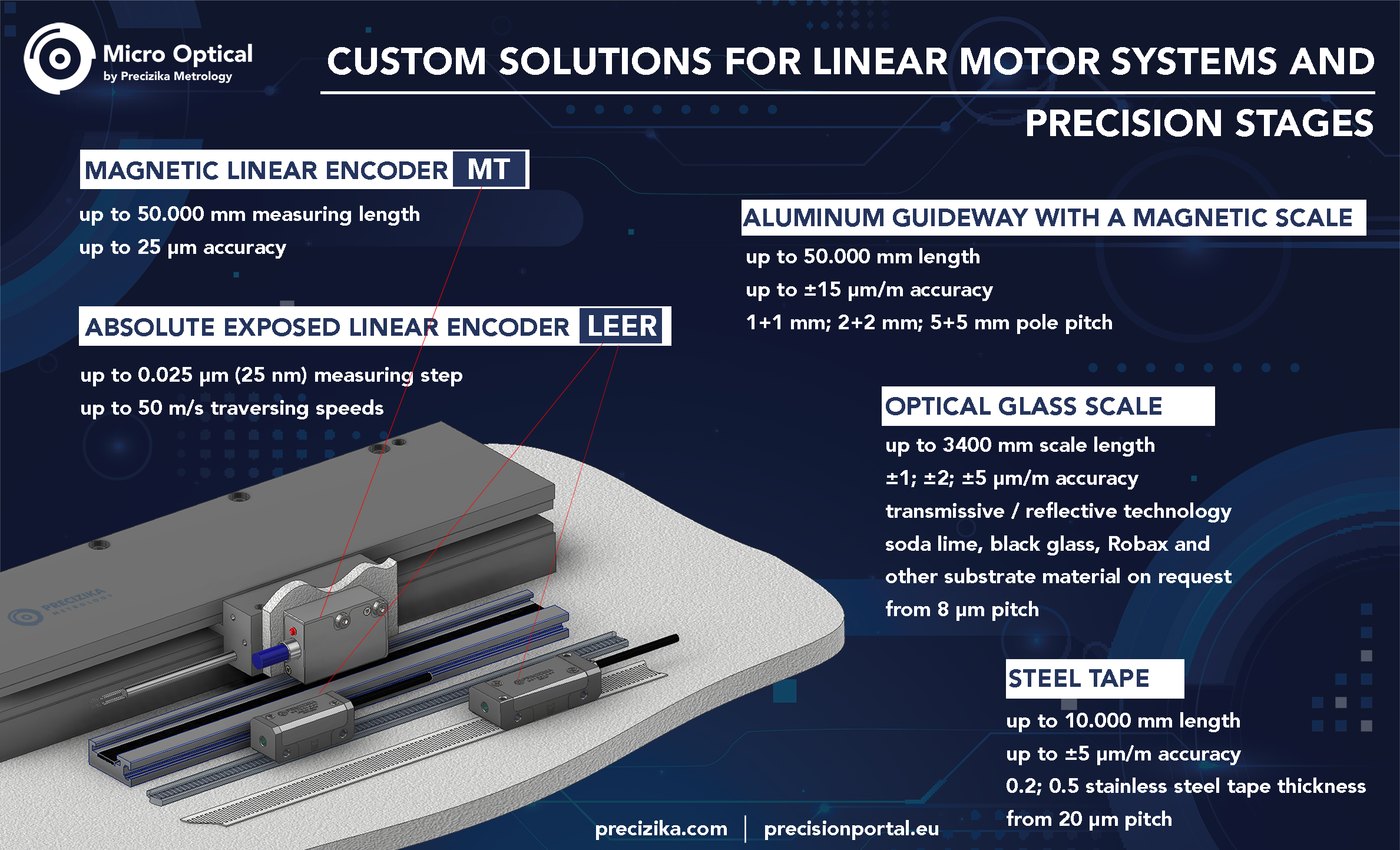 Linear Motor Systems require encoders that use optical glass scales. We design and manufacture linear scales that can be over 3 meters long and depending on the length they can reach up to ±1 μm/m accuracy. Scales are available in different substrate materials like soda lime, zerodur, BK7, Robax and others on request. In addition to linear glass scales, steel tape is used in some applications. Our steel tape can be over 10 meters long and reaches up to ±5 μm/m accuracy. Contact us for more information regarding linear scales and steel tape and different capabilities as well as custom tailor-made solutions.
Order Your Free Sample Now